Moscow, 30/06/2015 Get ready for the next run! This autumn Nekki is about to release the sequel to its mobile-parkours hit Vector.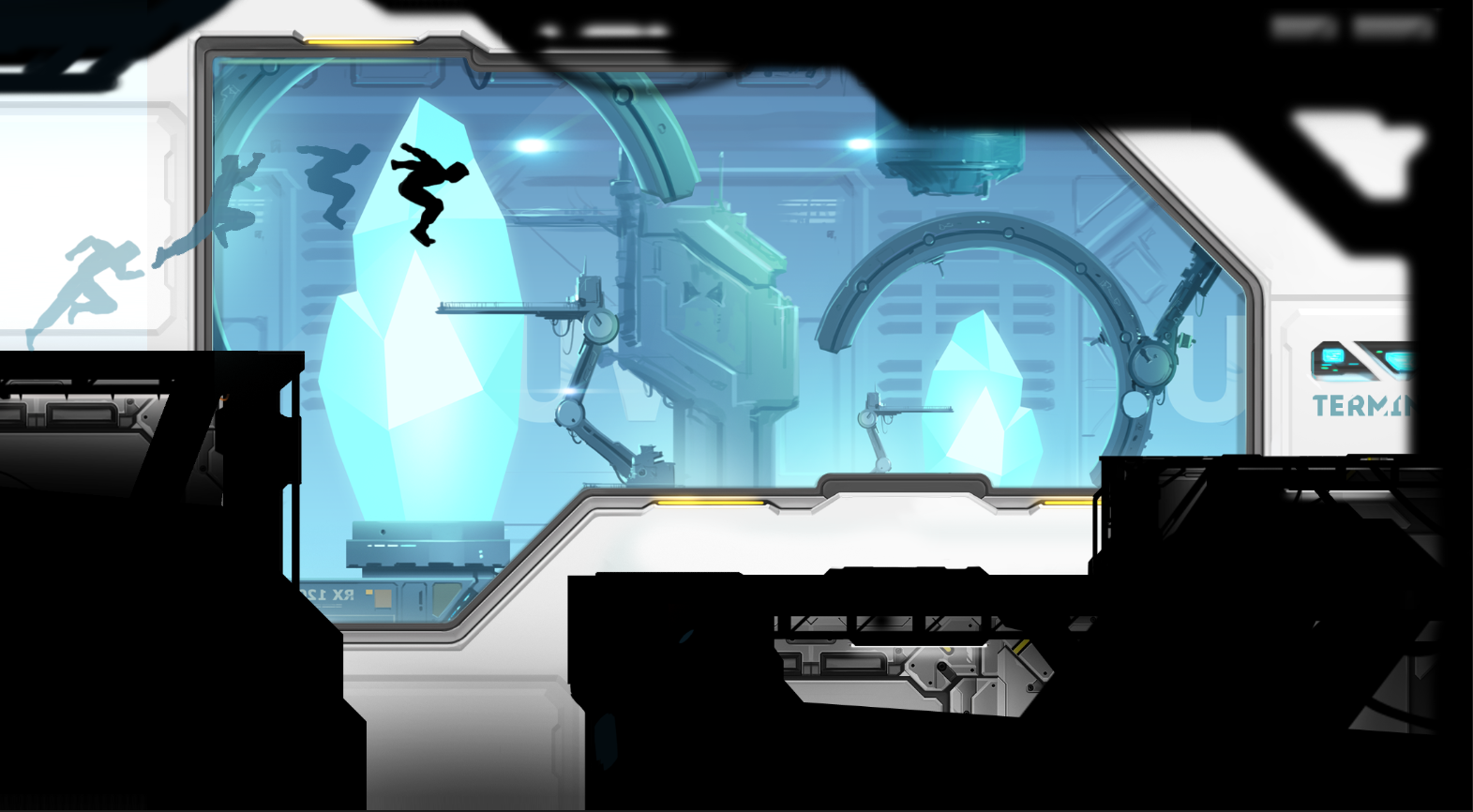 Vector 2
will be a mindbending action-experience with a surprising new feature set, pumping beats and futuristic graphics. The game has been in the works at Nekki for over two years. Developed by the Vector core-team, Vector 2 is set in the same dystopian sci-fi setting and continues the original game's story line. In Vector 2 the protagonist is trapped inside a huge and deadly research complex, where he is made a subject for testing experimental protective gear.
"While working on Vector 2 we try to stay true to what makes Vector a great game, but also we put a great effort to improve its formula by making each game session as unique as possible. We've found that roguelike elements fit perfectly with Vector's core gameplay" comments Oleg Egorov, producer at Nekki.
As a service to its fantastic Vector-community Nekki is proud to announce first details from Vector 2 itself. There will be more in the near future.

Procedural level generation:
Each game level is assembled at random. A clever generation technique keeps the game challenging with every new run and always offers a chance for exploration.

New gadgets:
In the world of Vector 2 security is tight. To evade a laser beam either be quick, or wear an appropriate ablative vest – or prepare to fizzle.

New settings:
Laboratories, factory-lines and spaceports are just some of the futuristic settings to visit. Only the most focused runners will survive among moving machinery and lifting ramps.
With more than 70 million players the predecessor Vector still keeps running strong on mobile and in social networks. Vector 2 has been confirmed for an autumn 2015 release on Android and iOS. Announcements for other platforms are to follow.

About Vector

Since its release in 2012 the parkours-inspired action game Vector has wowed more than 70 million players worldwide. Powered by Nekki´s proprietary "Cascadeur"-animation engine players can execute spectacular stunts while running for their lives. Vector achieved over one million five-star-ratings on Google Play and is also available on iOS, Steam and Facebook.
For more info on Vector please click
here

About Nekki
As a developer and publisher of F2P games Nekki inspires the emotions of more than 160 million players worldwide. The company is best known for its mobile smash-hits
Shadow Fight 2
and
Vector
. These already account for more than 100 million players combined across major platforms like iOS, Android, Android TV, WindowsPhone, Steam and Amazon.
Founded in 2002 and headquartered in Moscow Nekki has delivered unique gaming experiences for over a decade.